When Wendy Woloson, guest curator of the Library Company's 2012 Capitalism by Gaslight exhibition, selected an 1849 guidebook to Philadelphia's seamy underbelly—
A Guide to the Stranger
—to exhibit, she may not have realized how much attention it would get.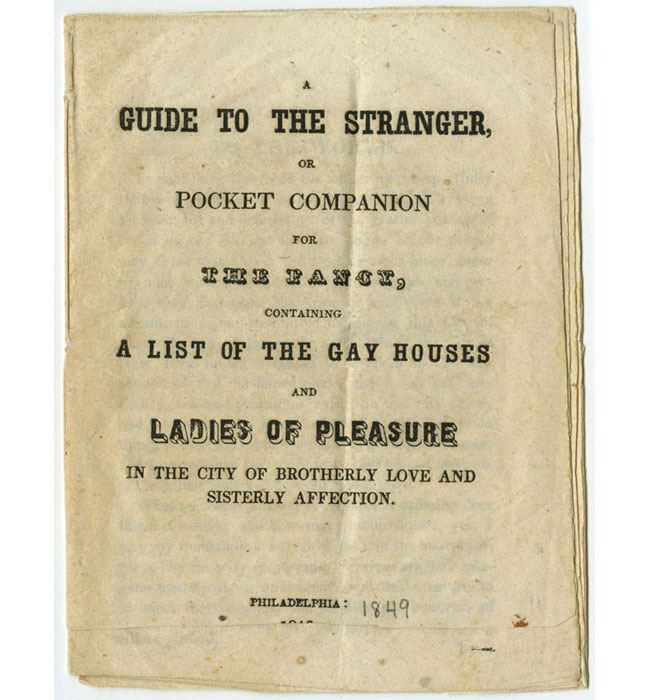 Subtitled
Pocket Companion for the Fancy, Containing a List of the Gay Houses and Ladies of Pleasure in the City of Brotherly Love and Sisterly Affection
, the guide was intended for men visiting Philadelphia. It helpfully provides the locations and descriptions of the city's brothels and rates the prostitutes who work in each.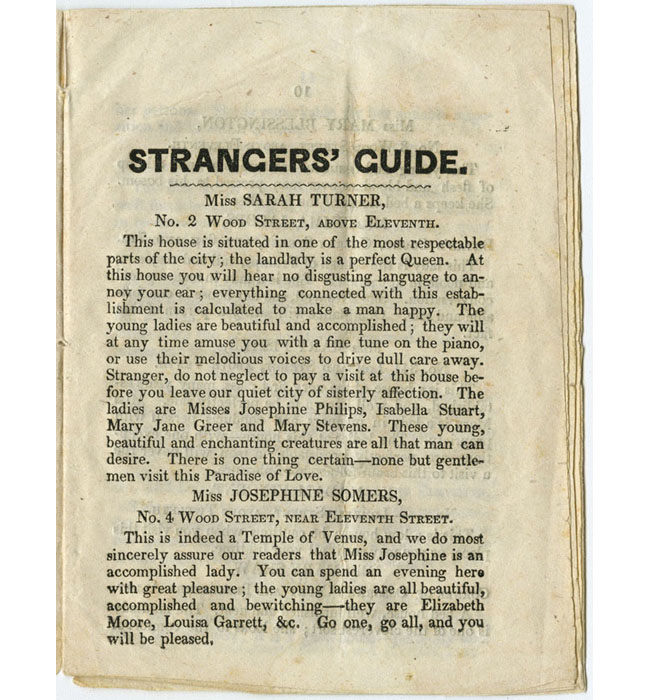 Once the exhibition was put on line in September, the Guide was featured in Slate.com's history blog,
the Vault
and received recognition on
PhillyNow.com
.
Philadelphia Magazine
went so far as to post current photographic views of some of the spicier locations mentioned in the guide.
In December, the Philadelphia Daily News followed up with an interview of Curator of Printed Books Rachel D'Agostino about the
Guide
, the related items in our collections, and the ways the volume was distributed, understood, and used by contemporaries.
Read the complete text of the article
.